Thank you for your interest in River Styx! As a multicultural magazine of poetry, short fiction, essays, short plays, and art, River Styx seeks to publish work that is striking in its originality, energy, and craft, from both new and established writers. The high quality of work published in River Styx has made it a leader among literary magazines for over 45 years. River Styx has been included in many editions of the Best American Poetry, Best New Poets, New Stories from the South, and Pushcart Prize anthologies. If you'd like to get a feel for the type of work we publish, please order an issue or check out our archives to read a selection sample pieces.
General Submission Guidelines for Writers
Work submitted to River Styx must be previously unpublished in print or online. This includes social media posts.
We accept poetry, prose, and short play submissions electronically via submittable.com or through USPS sent to River Styx, 3301 Washington Ave, Suite 2C, St. Louis, MO 63103.
All mailed submissions and correspondence must include a self-addressed stamped envelope (SASE) with sufficient postage.
Please do not submit work via any method that requires a signature.
Prose pieces should be typed, double-spaced, and page-numbered. Send no more than one short story or essay per submission. Stories/essays of 500 words or fewer may be sent in groups of up to three.
Send up to five poems per submission.
Translations are welcome if permission has been granted from owner of copyright.
We will read simultaneous submissions but ask that you inform us of such and notify us immediately if your work is accepted elsewhere.
Expect up to five months for a decision. Please do not query before five months have passed.
No e-mail submissions of any kind will be considered. If you wish to submit electronically, please use Submittable.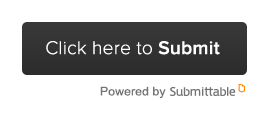 Guidelines for Visual Artists
Allow up to five months for a response.
Works may include paintings, photographs (including high-quality photos of 3-D or mixed-media work), prints, digital illustrations, graphic short stories, etc.
For cover art we seek a single, striking color image, with the possibility of printing a second, related image on the back cover. Cover images should be vertical/portrait in orientation (or able to be cropped).
Graphic stories may run as long as they need to tell the story. Page length is limited only by how long they keep our interest.
Inside art is typically a spread of four to eight black-and-white images. Cover and inside art are typically from two different artists but occasionally we run work from the same person, depending on how a series lends itself to that possibility. Your submitted work may be considered for either.
If your work is a part of a series of images, please submit up to 12 images. We like having choices.
If submitting a multi-page artistic work, such as a graphic short story, please submit only one at a time.
River Styx only accepts electronic submissions through Submittable. Absolutely no emailed submissions will be considered. If you prefer not to submit through Submittable, you may submit via postal mail (including a self-addressed stamped envelope for response) to this address:
River Styx
3301 Washington Ave, Suite 2C
St. Louis, MO 63103

Because of the high volume of submissions received, River Styx cannot assume responsibility for unsolicited manuscripts that are lost, damaged, or misplaced.

The best way to know what kinds of work we like is to read what we publish. We invite you to purchase a sample issue or subscribe to River Styx and support our continued publication.
When you submit your work you are automatically signed up for our newsletter. You may remove yourself from the mailing list if you wish, and you can always sign up for our newsletter without submitting.
Payment
All writers whose work we publish will receive compensation. This includes a one-year subscription, one additional copy of the issue in which their work appears, and payment of approximately $25 to $150, depending on the length of the work as well as our finances at the time of publication.
For art, we pay $50-150, depending on location and use of the work and (again) our finances at the time the work is accepted.